Statewide Services from the Lean Six Sigma Experts of Tennessee

When it comes to LSS implementation or certification, make sure to choose the right company. It's because not every company that claims to be the best is the best. However, if you're in Tennessee and need the best Lean Six Sigma services, you can contact Lean Six Sigma Experts of Tennessee. Our professionals offer Lean Six Sigma services to individuals, high schools, and companies. Since the beginning, we have aided hundreds of companies, schools, and thousands of individuals. So, you can trust us.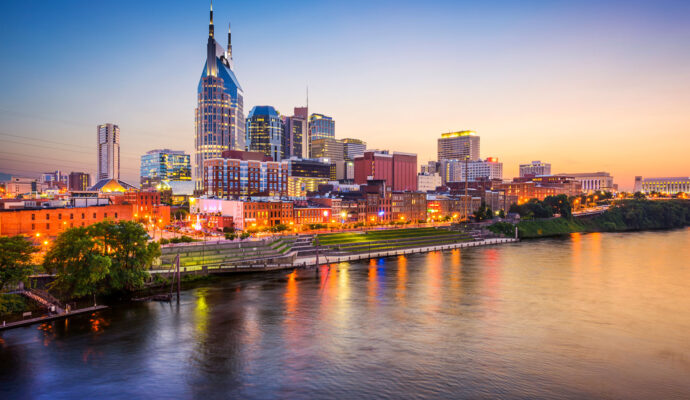 Locations we serve
---
Lean Six Sigma Experts of Tennessee offer Lean Six Sigma Services in the below locations within Tennessee: 
Memphis

Nashville

Knoxville

Clarksville

Chattanooga

Johnson City

Kingsport

Tri-Cities

Bristol

Shelby County
What services do we offer?
---
Here are the services you can enjoy: 
LSS Consulting: If you want your company to perform better and improve the quality of its products and services, you should opt for Lean Six Sigma. And this is where you'll need the help of our Lean Six Sigma consultants. They'll help you implement the principles in your company and ensure that you're able to eliminate the waste processes from your firm. The process, which otherwise is quite tough to manage, will become easy once you hire our Lean Six Sigma consultants.
LSS Training: If you feel like upskilling and want to improve your resume, Lean Six Sigma can help you too. You can choose a belt or Lean Six Sigma certification and work to achieve the same. And, this again, is a complex process as you have to clear an exam. The exam is tough and demands vigorous preparations. It's the reason you need Lean Six Sigma training from our professionals. Our trainers will help you choose the belt you're eligible for. Once you've selected the belt, they'll help you prepare for the exam as well. The training methods we use are interactive and easy to understand. So, you can expect the best knowledge transfer from us. Also, we'll train you in a way that you get certified on the first attempt.
LSS Certification: Here are the certifications we'll help you with: 
Yellow Belt: It's the initial level of Lean Six Sigma certification. You'll get basic info about the LSS principles, which is good enough to help you improve.
Green Belt: It's for the professionals who need mid-level knowledge on LSS. Green belts guide the yellow belts in LSS projects. 
Black Belt: It's the third level of LSS certification. Its meant for professionals who want to dig deep and want to know about the practical application of Lean Six Sigma. 
LSS Curriculum for High School Students: Numerous high schools have started implementing LSS principles in their schools. They're helping their students grow and develop better. Also, the LSS curriculum is helping the students develop skills that are important for their future.
Contact us now!
---
Lean Six Sigma Experts of Tennessee help you with every Lean Six Sigma service that you may need. Our LSS professionals are skilled and experienced enough to ensure success. So, book your appointment with us now!
There are so many areas or regions where we offer these services with most of them being cities.
However, if you need any of these services, you need to contact us. The list below comprises the areas where we offer these services.