Free Quote & Consultation from the Lean Six Sigma Experts of Tennessee

Lean Six Sigma is meant for everyone. Whether you're a high school owner, run a company, or are a professional in the Quality Management Domain, it can benefit you. However, you have to implement it correctly. And this is why we exist. Who are we? Well, read along.
Who are we?
---
We're Lean Six Sigma Experts of Tennessee – a full-service Lean Six Sigma consulting and training company here in Tennessee. Our company helps companies implement Lean Six Sigma principles and individuals in getting certified different Lean Six Sigma belts.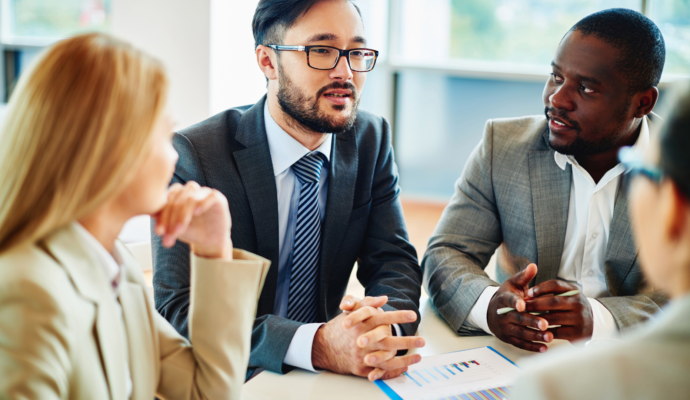 Why choose us?
---
Here's why you should choose us: 
Experienced professionals
Lean Six Sigma is a complex methodology. You have to be aware of the principles. Otherwise, you won't be able to achieve the purpose. It's the reason companies and individuals choose us. Our professionals have managed hundreds of projects on their own. It means we possess the experience, skills, and exposure required to help you achieve the purpose or achieve the Lean Six Sigma certifications.
Unique Approach  
Our approach is different for every project that we take up. It's because different companies operate uniquely and have different problems. So, the solution should be different too. And this is the approach we work with. Our professionals create unique strategies for every project that we take up. These strategies are made specifically for the company we're dealing with. It helps our clients achieve the best possible results every time. So, if you want to assure your success, you must contact our professionals.
Affordable Services 
You can find the best Lean Six Sigma services like certification, implementation, and training at the most competitive prices at our company. Most companies and individuals keep away from Lean Six Sigma because of the costs involved. But this is not how we function. All of our LSS services are priced competitively and are affordable for all. So, hiring our professionals won't burn a hole in your pocket.
Services we provide
Lean Six Sigma Experts of Tennessee provide the following services: 
LSS Consulting: It's meant for the companies who wish to improve their processes and want to remove waste from their systems. Here we help companies in the smooth and hassle-free implementation of the Lean Six Sigma principles. 
LSS Certification: It's for all the individuals who want to enhance their careers and grow better than others. Our company will help such professionals in achieving the following certifications: –
LSS Yellow Belt 

LSS Green Belt 

LSS Black Belt 
LSS Training: This is for the aspirants who want to prepare for the LSS belts. It's because LSS belts or certifications require you to sit for an exam. The exam is tough, which is why you need the training. But don't worry as we're there to help you.
LSS Curriculum for High Schools: It's for the high school owners who want their students to grow and become prepared for the future.
Contact Us
---
Lean Six Sigma Experts of Tennessee is a reliable consulting and training company and has helped hundreds of companies in achieving the benefits of LSS. And we can help you too. So, reach out to us now and start the procedure.
There are so many areas or regions where we offer these services with most of them being cities.
However, if you need any of these services, you need to contact us. The list below comprises the areas where we offer these services.